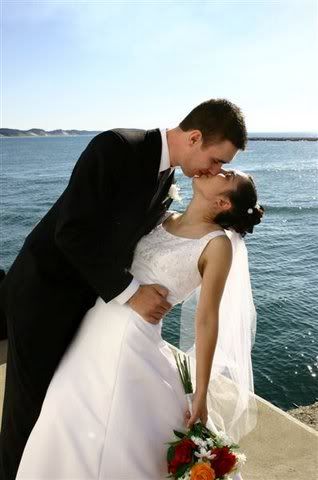 Getting my hair done.
And one of my nails fixed.
My matron of honor on the left. My maid of honor on the right.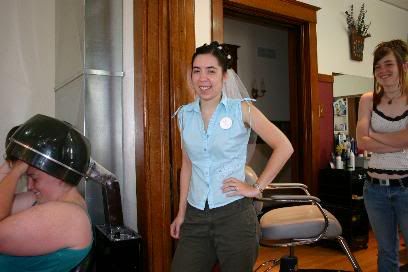 My other bridesmaid Monica The Photographer. I dyed the bottom of my crinoline yellow.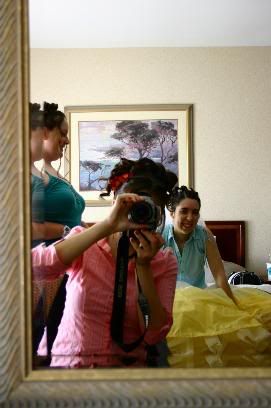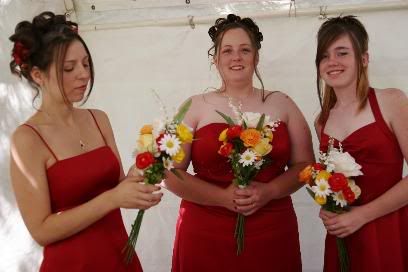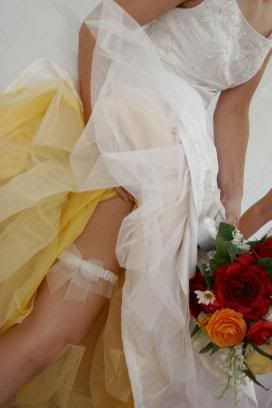 My husband!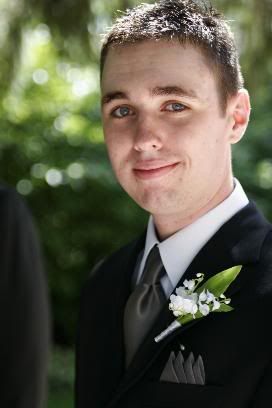 Leading up to the alter.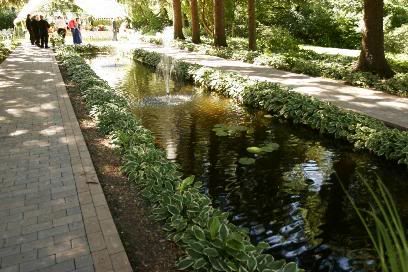 My flower girl thought she had to pick her dress up since I was doing it. Too cute!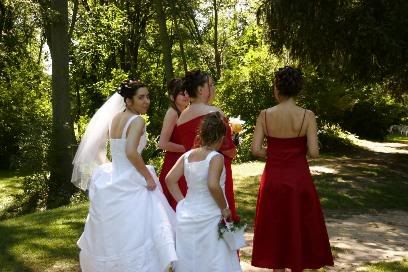 My older brother walked me.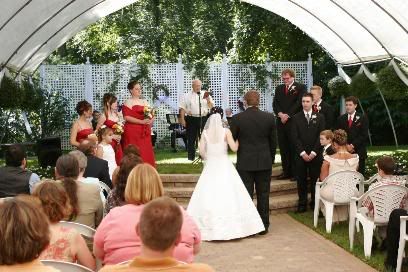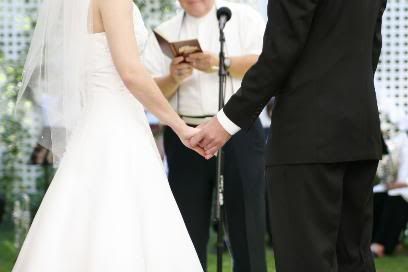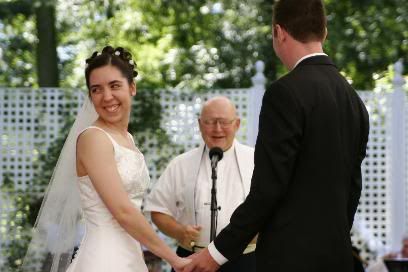 Our dog Cooky was the ring bearer.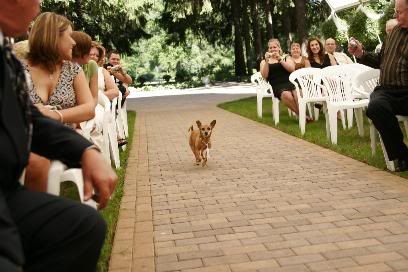 First kiss.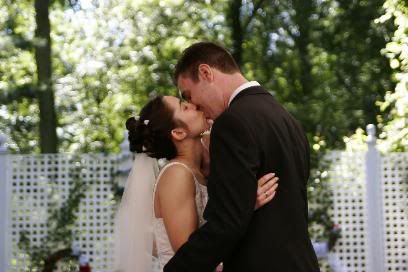 My new FIL hugging me. My husband hugging his little sister.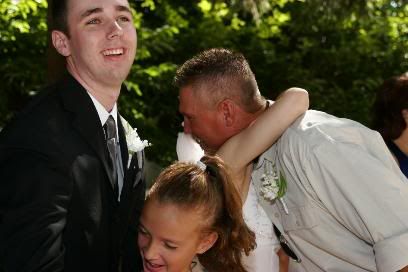 One of my new SILs hugging me. My husband hugging another of his sisters. (He has three.)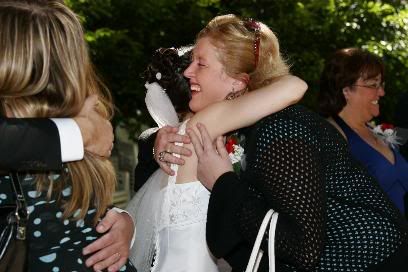 My mom's wedding present for us. They just redid the walkway in brick this year. Before that it was grass. They decided to "sell" the bricks and my mom thought it'd be a great gift since we got married there.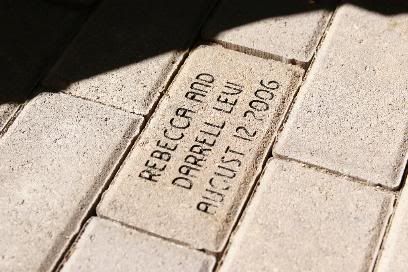 Our shadows over it.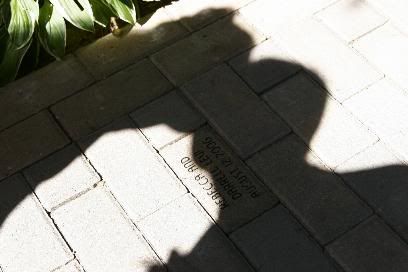 With the moms.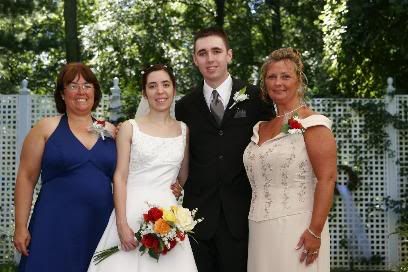 My family.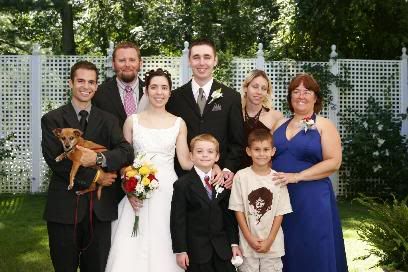 His family.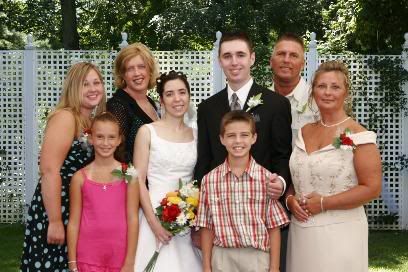 With my brothers.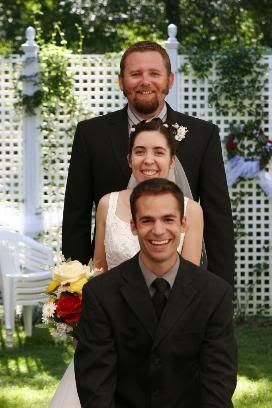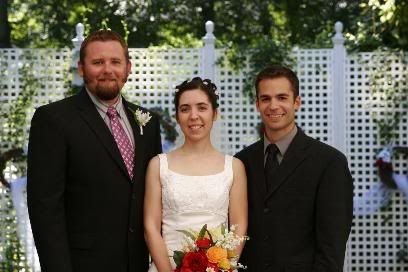 With his sisters.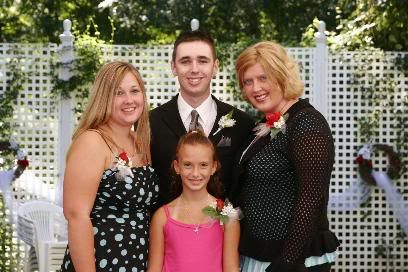 Wedding party.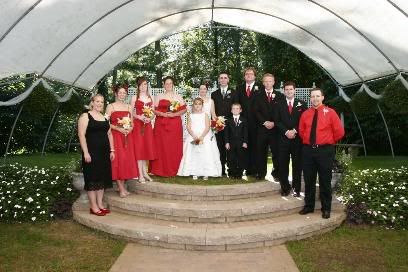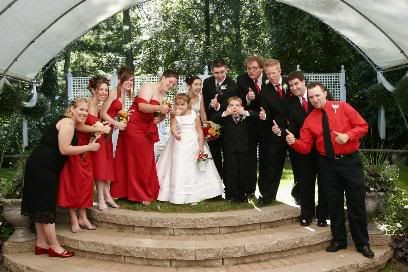 Girls.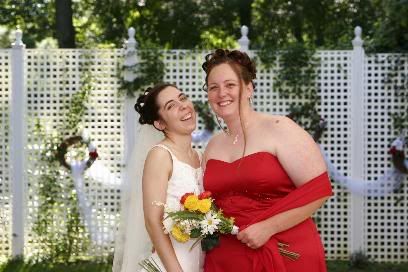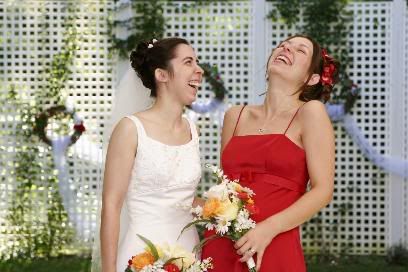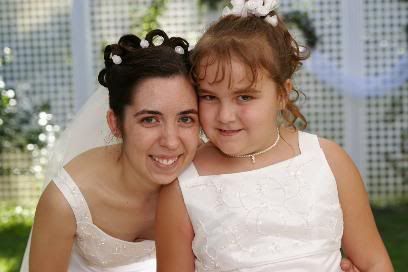 Boys. (I don't have one with each because they're just not interesting. ;) )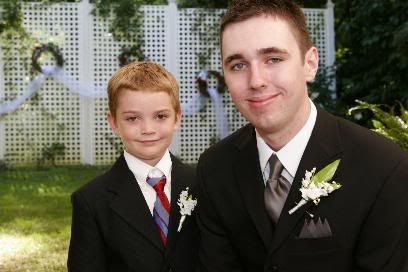 Us with Cooky.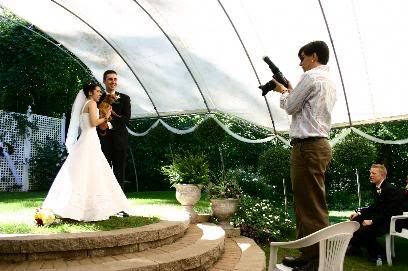 Us.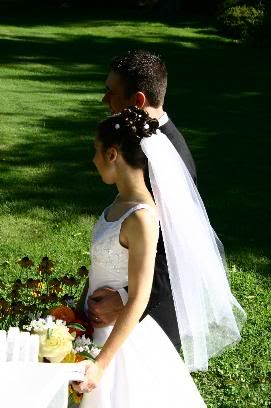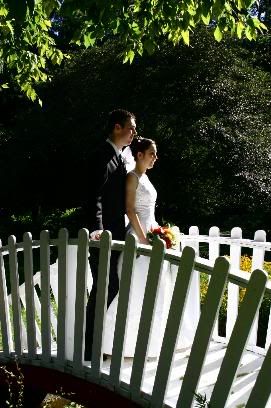 Then we went to the beach.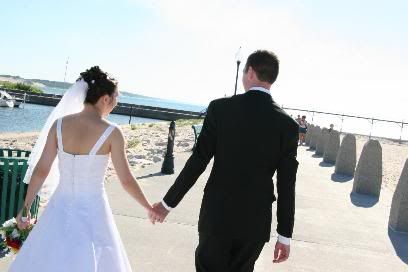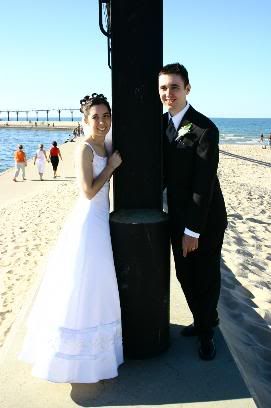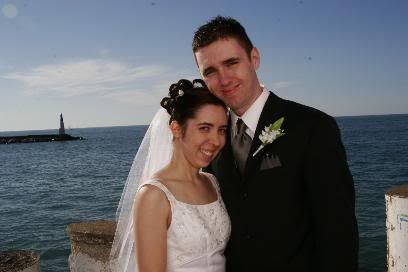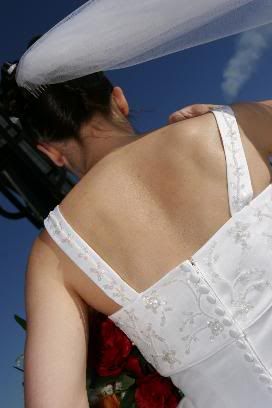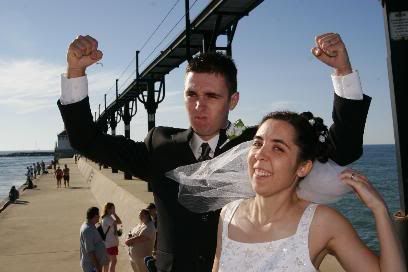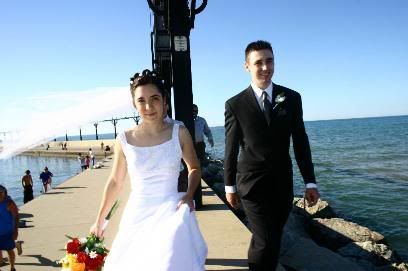 Reception.
First dance.
Mario and Princess ghetto rigged cake topper. He wants Mario and the Princess so I "made" this cake topper. Everyone thought it was cute though so that's good.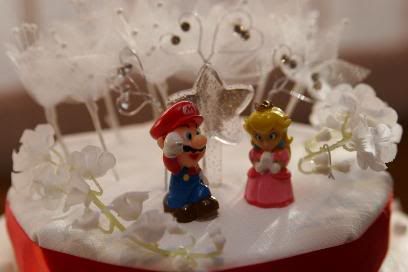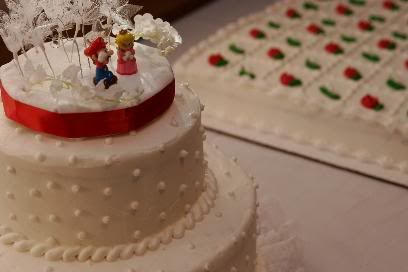 Cake. We were nice.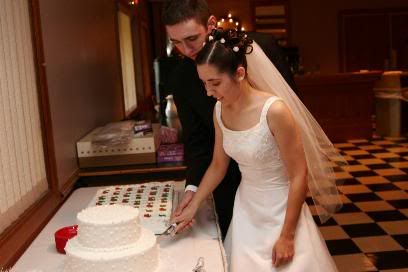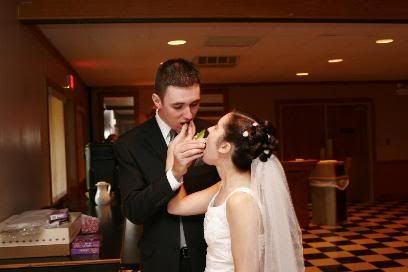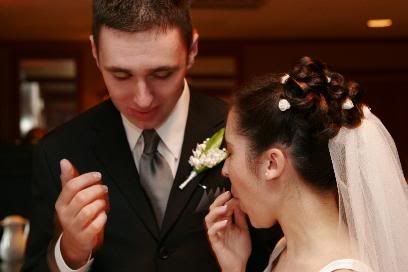 Bouquet toss.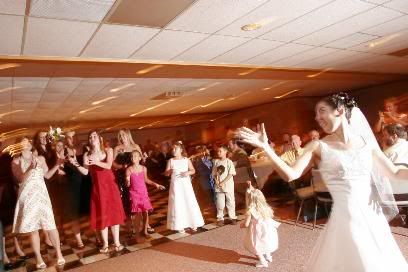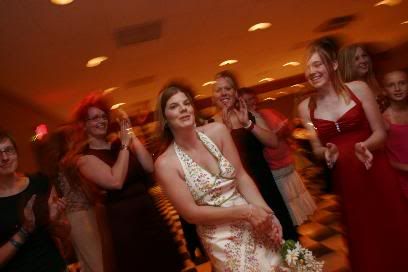 Garter and whatnot.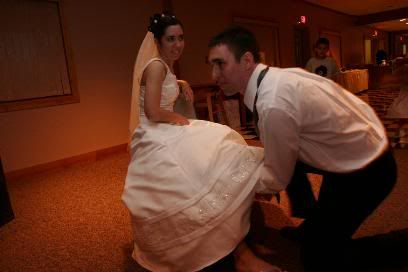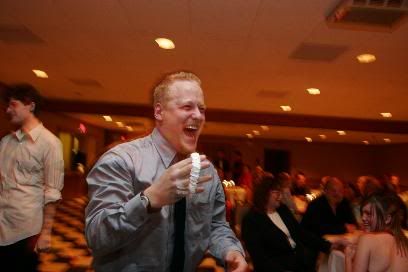 With my grandma.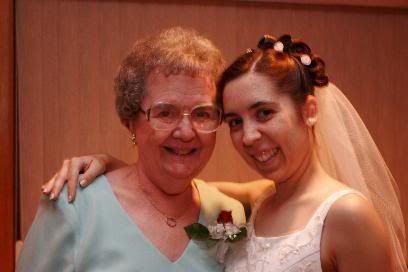 The End.
I actually ended up with over 1,000 pictures for the day. It was pretty tough to pick out 60. I think I did a good job though.
Most of these pictures were taken by Chris Foresman. Some were taken by my bridesmaid Monica Zibutis.
Current Mood:

cheerful